Pop Art!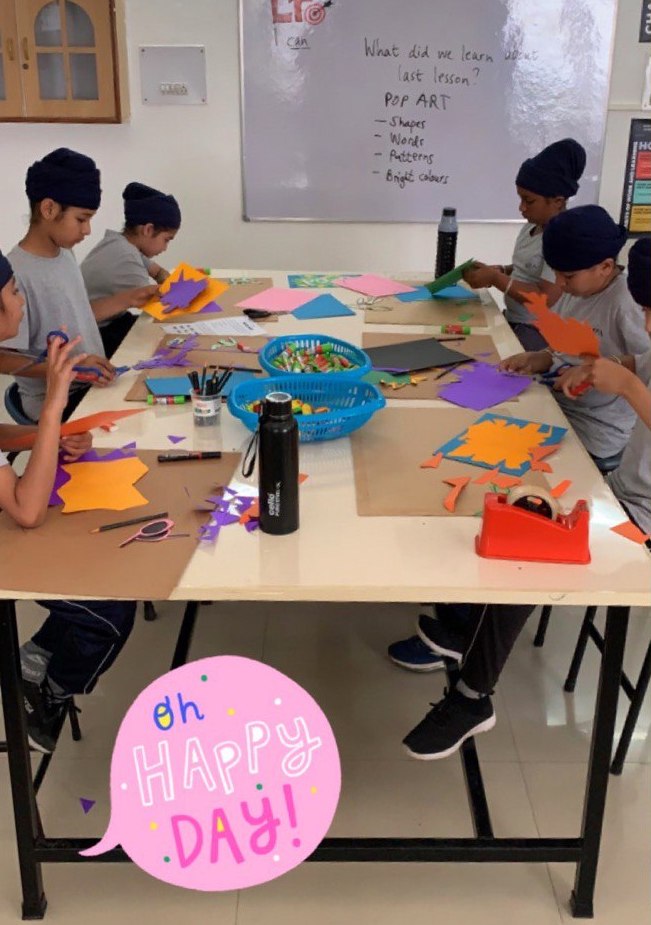 During week three grades 6 and 7 learned about the art movement "Pop Art". The task was to create a Pop Art collage using shapes, colours and patterns that signify the style. In this picture the students are using coloured paper to cut out shapes and letters before gluing them onto a background. Each student was given the choice of four different colours to make the collage and black marker pens to decorate it with patterns. The class was initiated by the teacher showing the students a Powerpoint about the art movement and how it originated in England and in the US during the 1950s and 60s. The students were then given a quiz about the Powerpoint to check for understanding. The next step was the actual activity of creating the collage using paper, scissors, glue and marker pens. The students had already learned how to make block letters with marker pens which was applied in this task as each collage incorporated a word. The activity challenged the students to work hard (cutting out paper can be tiring), to have patience (waiting for glue to dry!) and to problem solve. The learning targets were:
I

can

use colours, shapes and patterns effectively to make a Pop Art collage.

I

can

demonstrate problem-solving skills and layering techniques.
The result was eight stunning pop art posters!