Our residential program offers students a transformative experience, fostering personal growth, lifelong friendships, and essential life skills. With engaging activities, cultural experiences, academic support, and personal development opportunities, we prepare students for success in all aspects of their lives.
Residential Education Highlights
Being part of a community makes students feel like they are part of something greater than themselves and provides opportunities for learning.
Students learn to become self-reliant and learn how to successfully navigate through the challenges of life through applying the Teachings of Kundalini yoga.
Our squad initiative provides a framework for supporting students through their time at MPA and helps them to gain life-long skills.
Students are immersed in Indian culture (festivals, foods, etc.) and have the opportunity to experience the Chardi Kala spirit.
The MPA program creates many opportunities for fun through intramural competitions, special outings and regular field trips in and around the Punjab.
Through living together on campus and participating in meaningful experiences, students make lifelong friends from around the globe.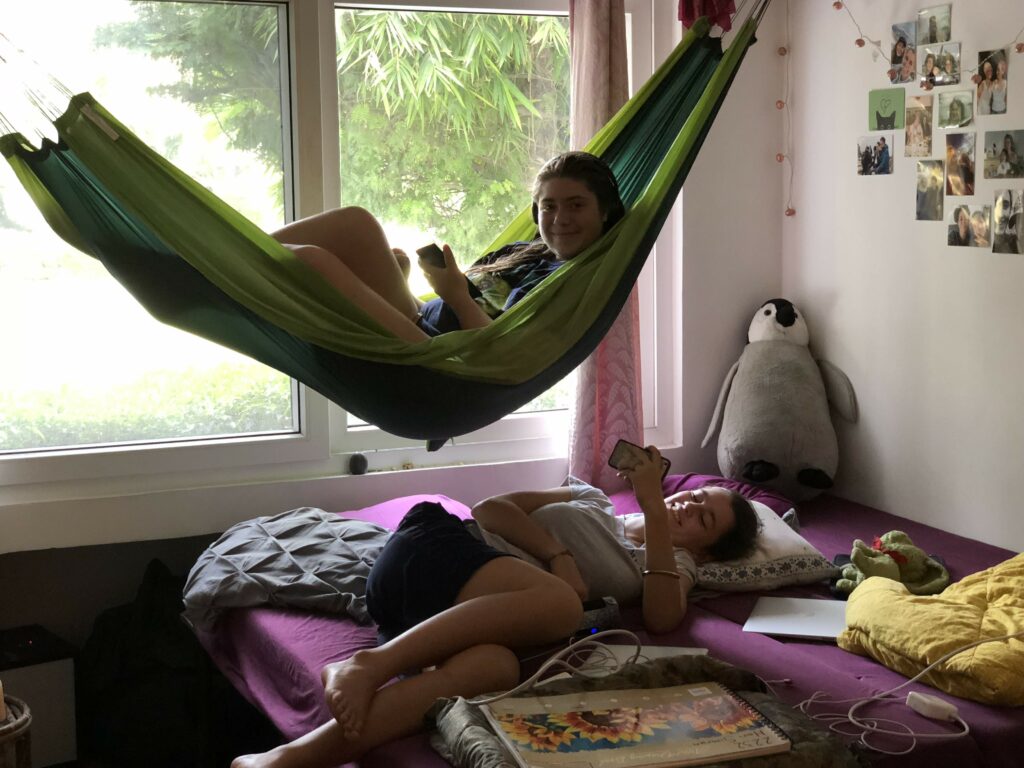 Core Areas
We offer diverse opportunities for students to build relationships within our close-knit community. Daily interactions, shared activities, and communal living foster friendships that extend beyond the classroom. Our program promotes collaboration through shared responsibilities like communal chores, group projects, and community service. These experiences encourage teamwork, learning from one another, and cultivating a strong sense of camaraderie and unity.
To enhance student experience and foster connections, we've introduced squads in our residential life program. These smaller communities within the residential school program meet daily, providing dedicated time for students to connect, support each other's growth, and share experiences. Led by a squad leader, these inclusive meetings encourage open discussions and personal development. Your new family away from home.
Our residence provides comfortable spaces in which boarding students can rest, study, spend time with friends, and feel at home. Residential faculty members live in each dorm, and help create a safe, respectful community.
We prioritize teaching students self-care and cleanliness for their well-being and personal growth. They learn how to keep their dorms tidy, store belongings properly, and participate in shared cleaning duties. We provide guidance and education on hygiene practices to develop good habits and personal responsibility.
At Miri Piri Academy most students arrive with phones, laptops, tablets or video games. While navigating the online digital world is an important modern skill that every child must learn, of equal importance is the ability to balance that digital world with a connection to the living, breathing world around us. All students give their electronics to staff and check them out at allowed times in the evening and on weekends.
MPA prioritizes student health and wellness. Onsite, immediate treatment for minor illnesses and first aid is provided. For more serious medical issues, MPA has long term relationships with doctors in Amritsar. In emergencies, the hospital can be reached within 30 minutes (subject to traffic). Dental care, optometry, homeopathy, and other specialist services are accessible. The medical coordinator updates parents on their children's health and ensures compliance with medical recommendations.
Students are taught various techniques to aid their mental wellbeing. Through the Crew curriculum, squad support, and regular meditations students are supported in their emotional growth and wellbeing. Our onsite counsellor is available throughout the week to support individual students and advise the staff.
Students participate in intramural competitions of various kinds including sports, trivia, and cooking to build team spirit and develop skills. We celebrate local and international holidays with celebrations on and off campus. Regular outings and trips are scheduled to immerse the students in Indian culture.
Students enjoy the myriad opportunities for travel throughout the school year. Starting with an induction camp to Anandpur Sahib and extended Winter and Spring breaks throughout India, travel is an integral part of the school program.
A Student's View of Life at MPA