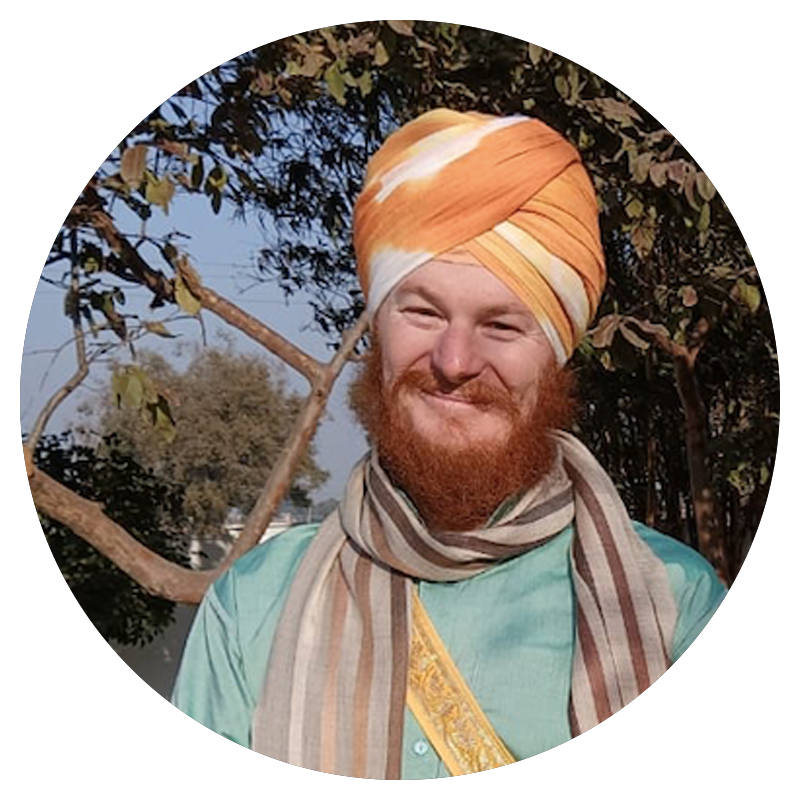 Hari Mandir Singh
Board Chair
Hari Mandir SIngh, an MPA graduate from the class of 1999, has made significant contributions to the 3HO community around the world. After completing his studies, he dedicated himself to working within Dharmic businesses, upholding the values he acquired at MPA. Hari Mandir has been an MPA board member since 2021.
Actively engaging in community seva, Hari Mandir participates in the preparation of langar at Guru Ram Das Ashram. He actively teaches and serves at Camp Miri Piri, a renowned program hosted worldwide by Sikh Dharma International. Hari Mandir's is a board member for the Farm Program at Hacienda Guru Ram Das Ashram, overseeing the growth and distribution of vegetables through the Khalsa Family Farm.
Above all, Hari Mandir sees serving the children as his most important mission for the future. Recognizing the significance of immersion in Indian culture, Hari Mandir believes MPA offers invaluable experiences that cannot be replicated elsewhere.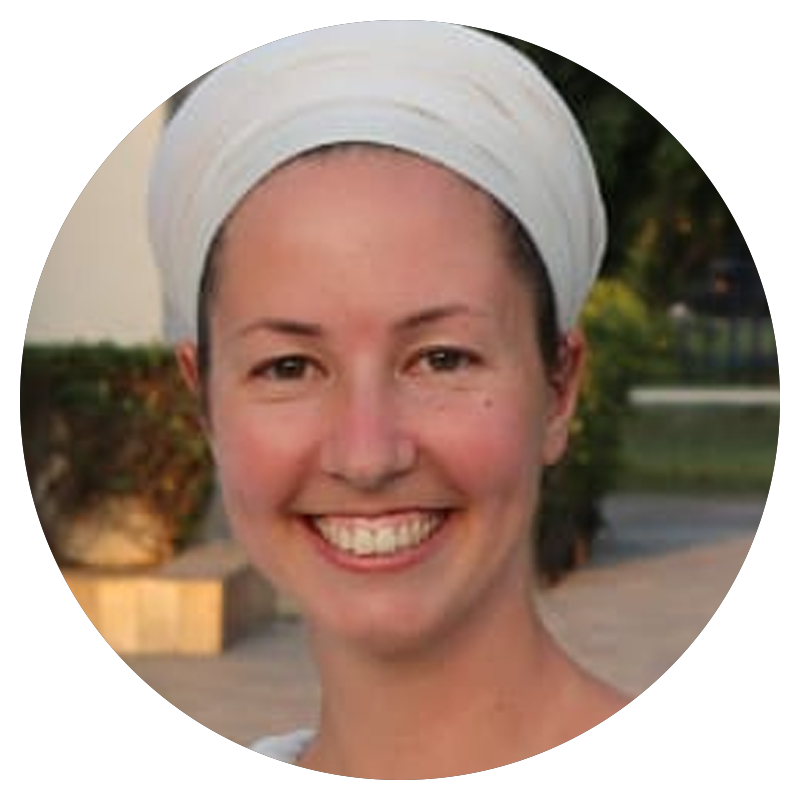 Japjeet Kaur Khalsa
Head of School
Japjeet Kaur is the Head of School and has had a committed career at the school. She joined MPA in 2016 as the Marketing and Fundraising Assistant and then became the Director of Residential Life and in January 2021 became the Head of School.
Focusing on leadership and management, Japjeet oversees all aspects of MPA. She is spearheading the innovation of the boarding school program, introducing day school program and the continuing education department. The learnings from Japjeet's Master's Degree in Private School Leadership from Columbia University Teachers College drives her creative thinking to enhance programming and how MPA curriculum is delivered.
Japjeet connects to the 3HO community members by liaising with sister organizations, board members, parents, guest teachers, staff and students. She loves to serve the students and see their growth.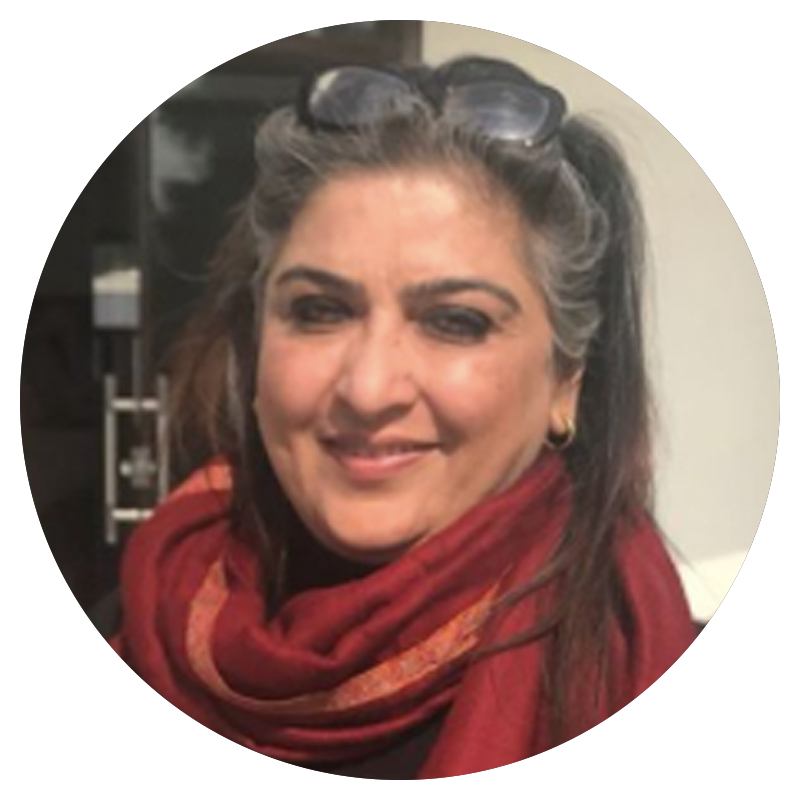 Kirandeep Kaur
Academic Director
Kirandeep Kaur is the Academic Principal with 18 years of experience in the field of teaching and education. Kirandeep uses this experience to guide the conduct and responsibilities of the academic community, including students, teachers, and administrators.
By focusing on the quality of teaching that children receive, Kirandeep has been able to put her bachelor's degree in Business and Education to good use. Over the years, Kirandeep continues to develop her skills by attending 'Making Thinking Visible' and 'Creating Cultures of Thinking' courses offered by Harvard School of Education, USA. She is also a coach for Teachers Supervision and International Curriculum Development at Principal's Training Center (PTC, USA).
Daily interaction with students, taking in their positive energy and watching them transform through the MPA program is what gets Kirandeep up in the morning.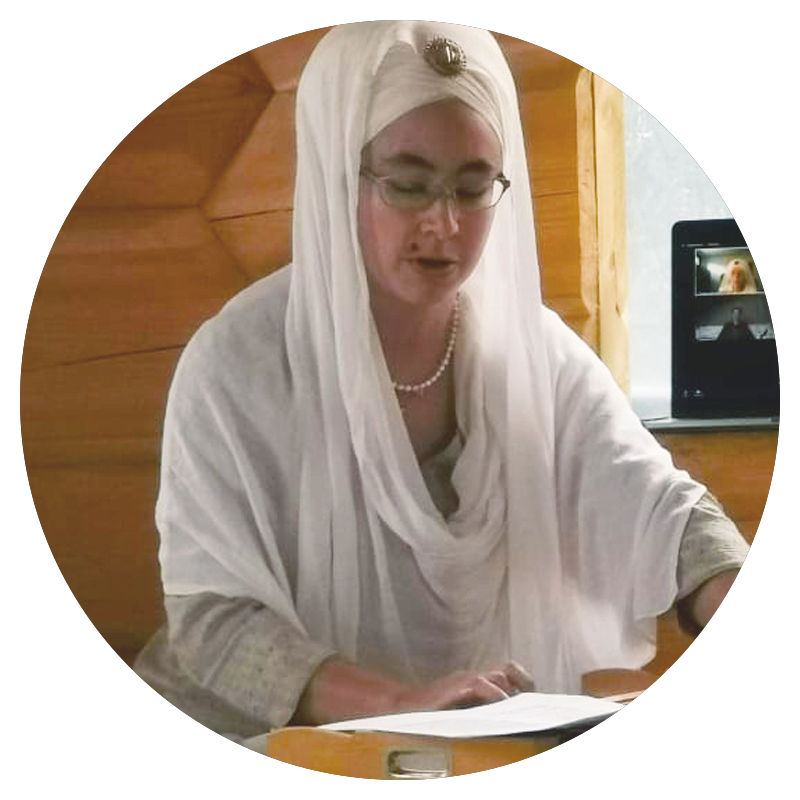 Sukhdev Kaur
Continuing Education Director
Sukhdev Kaur is the Director of Continuing Education with 15 years of experience helping to train teachers in Kundalini Yoga and Women's Teachings. In the early 2000's Sukhdev founded the Guru Ram Das Ashram and the School of Kundalini Yoga and Humanology in Estonia, hosting several groups a year at the ashram. Specializing in teacher training, Kundalini yoga and Sikh Dharma, Sukhdev uses her experience to provide the highest quality planning, environment, hosting and learning experience to all participants of the continuing education courses at MPA.
Sukhdev is an architect and urban planner having worked at the Estonian Academy of Arts for several years. While at MPA, she continues to share her architecture and ecological building passion with the children and staff.
Sukhdev loves spending her spare time organic gardening and practicing gatka.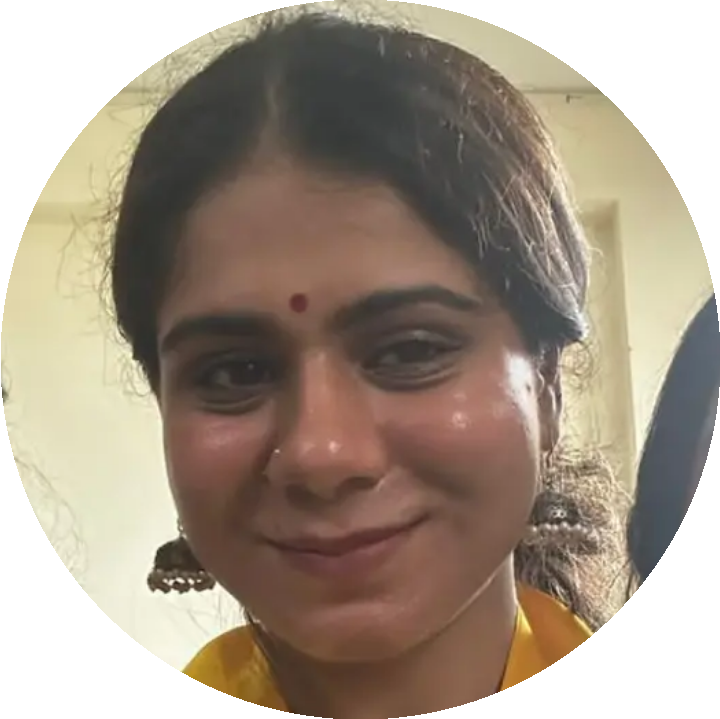 Noorpreet Kaur
School Counsellor and SafeGuarding Coordinator
Noorpreet Kaur, our School Counsellor and SafeGuarding Coordinator, brings a wealth of experience from her roles in NGOs and hospitals, translating psychological principles into practical solutions. With a background in child protection and well-being, Noorpreet assesses potential risks, and implements safeguarding protocols. At MPA, she fosters a confidential haven for students to openly address their feelings and worries.
With an MSc in Clinical Psychology, she uses her education to foster an inclusive and secure environment that caters to the psychological, emotional, and developmental needs of students. Noorpreet aims to be a trustworthy ally, offering a listening ear and constructive advice to help students navigate the challenges of academics, personal growth, and social interactions.
Noorpreet enjoys collaborating with parents, educators, and community leaders at MPA, and contributes to creating a safe and inclusive environment where every child's holistic development is valued and prioritized.
Navpreet Dhillon
Medical Coordinator
Navpreet Kaur is the Wellness Coordinator with 15 years of experience in providing healthcare. Specializing in nursing, Navpreet uses her experience to create and implement programs and initiatives that foster physical, mental, and emotional wellness within the school community.
Navpreet has a Bachelor of Nursing degree from Liverpool John Moores University and puts her degree to good use by ensuring a safe and healthy environment for students and staff, which contributes to the overall success of MPA.
Navpreet believe in God and the path of seva simran. As a mother, she understands that children are the future of this world and is continuously inspired to give her best everyday for students at MPA.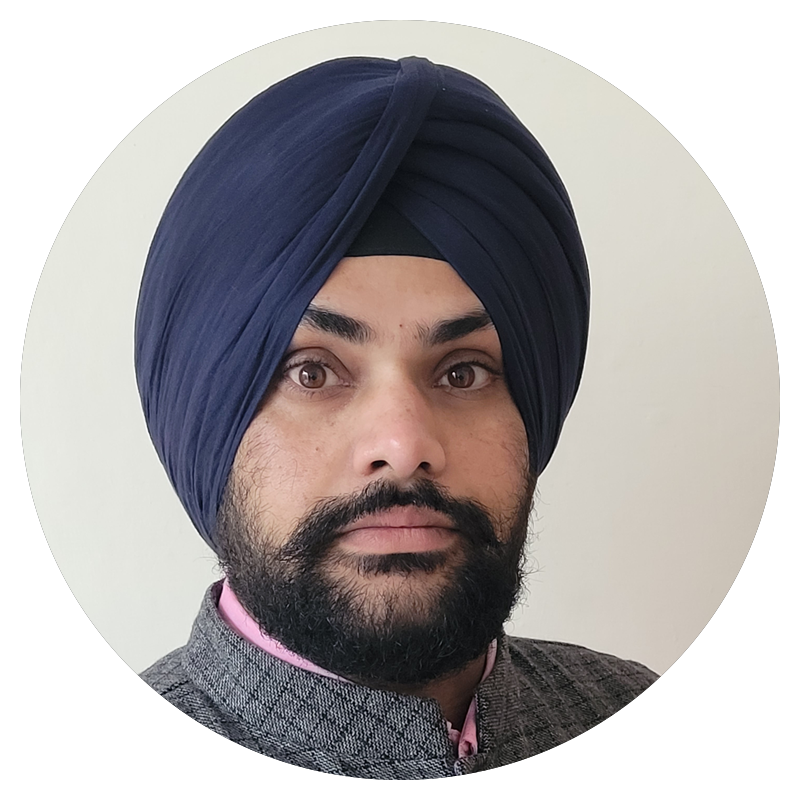 Ramandeep Singh
Front Office Manager and Admissions Officer
Ramandeep Singh, is the Front Office Manager and Admissions Officer, who brings a wealth of knowledge to the operational excellence at MPA. Ramandeep plays a pivotal role in guiding prospective students and parents through the admissions journey, from initial inquiries to the seamless onboarding of both local and international students. His responsibilities also encompass collaborating efforts with third-party entities and vendors for MPA software and IT needs.
With a degree in Mechanical Engineering and a Master's in Product Design, Ramandeep harnesses his analytical prowess to create an organized and efficient admissions process.
Ramandeep thrives on the opportunity to connect with individuals from diverse cultures, belief systems, backgrounds, and professional domains. This continuous interaction serves as an ongoing source of learning, ensuring that his work remains dynamic and far from monotonous.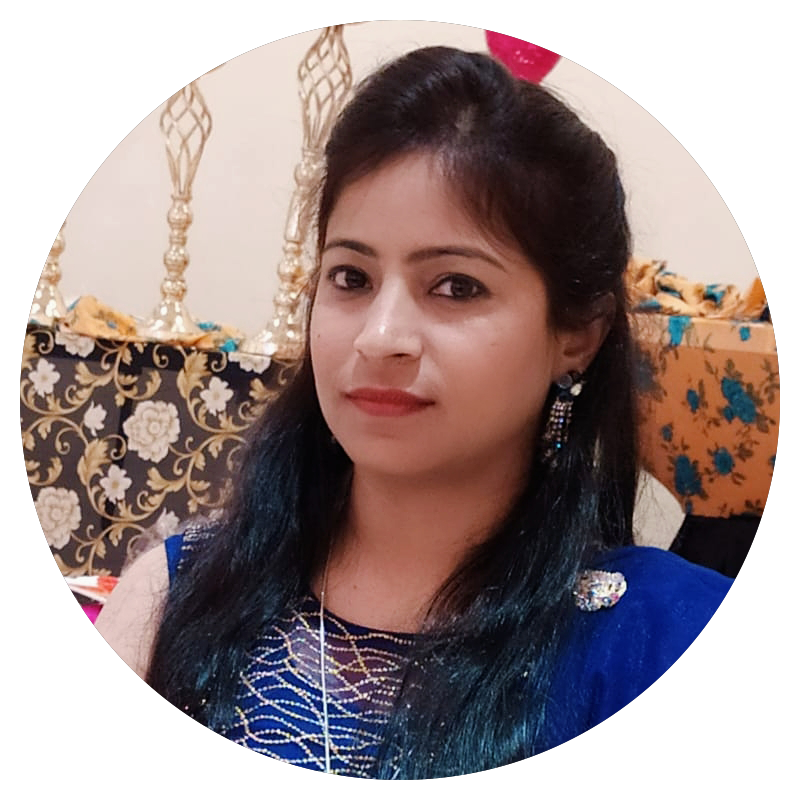 Suman Arora
Account Manager
Suman Arora, our dedicated Account Manager at MPA since 2007. With a wealth of experience in the field of finance, Suman plays a pivotal role in our accounts department, overseeing day-to-day financial operations for the school. Her expertise extends beyond the numbers, as she also serves as a valuable liaison for parents, assisting them with their accounting needs.
With a Masters in Commerce and Masters in Information Technology, Suman is an experienced financial analyst with expertise in financial statement preparation and cash flow management. She also manages our langar program and actively participates in various school projects.
Suman enjoys watching the students grow and mature throughout the school year. She often interacts with them, especially when they approach her for their pocket money needs. She also loves to visit temples and cook for her family.