Synchronize your Mind and your Soul with this unique experience of meditating deeply at the Golden Temple as we explore the 9 Aspects and 81 Facets of the Mind in this transformative journey into refining your meditative mind.
Course Overview
February 24 – March 3, 2024
---

The MPA Experience
In-depth learning of yogic wisdom: Expand your experience, knowledge and skills by engaging in our exclusive courses with the MPA signature.
Rejuvenate in the land of the Gurus: Immerse yourself in a spiritually uplifting environment, surrounded by the rich cultural heritage and wisdom of the lands.
Experience the power of group practice: Unlock deeper dimensions of meditation, energy, and healing by experiencing the power of group consciousness.
Make new connections with sangat from around the world: Connect with like-minded individuals from diverse backgrounds, fostering global connections and expanding your network.
---
About the course:
Bring your meditative experience into another level as you join KRI international trainers Sukhdev Kaur and Hari Krishan Singh in Amritsar, India on a meditative journey of self-exploration. Deepen your meditation practice and unravel the intricate relationship between you and your mind.
The course is a KRI certified Level 2 Kundalini yoga Teacher Training as taught by Yogi Bhajan for those who hold a Level 1 certificate. However, any experienced yoga and meditation practitioner is welcome to join in this experience. 
Location
This course takes place at the Miri Piri Academy campus and includes daily meditation practice at the Golden Temple and evening outings.
Meditating at the Golden Temple in Amritsar is a unique experience to this Teacher Training. It's an experience you cannot get anywhere else in the world.
| Date | Morning | Afternoon |
| --- | --- | --- |
| Feb 24th | Arrival | |
| Feb 25th | Golden Temple | Shopping in Amritsar |
| Feb 26th | Mind and Meditation. Exploring the Mind | Functional and Impersonal minds |
| Feb 27th | Electro-chemistry of the brain and Cycle of a thought. Synchronize your Mind and Soul | Mind games and Mental intrigues. Tattvas and pratyahar. Evening outing to Goindwal |
| Feb 28th | Dynamics and Structure of the Mind and Tools for the Mind | 9 Aspects of the Mind |
| Feb 29th | Deep Meditation: Balancing your 9 aspects. Enrich your Mind | Deep Meditation: Balancing your 9 aspects. Enrich your Mind |
| Mar 1st | Projections and Facets of the Mind in Meditation. | Refine the Mind. Evening outing |
| Mar 2nd | The committed mind beyond the mind. | Isht, Shuniya, Teacher's Mind |
| Mar 3rd | Golden Temple early morning and departures | |
---
Course Led By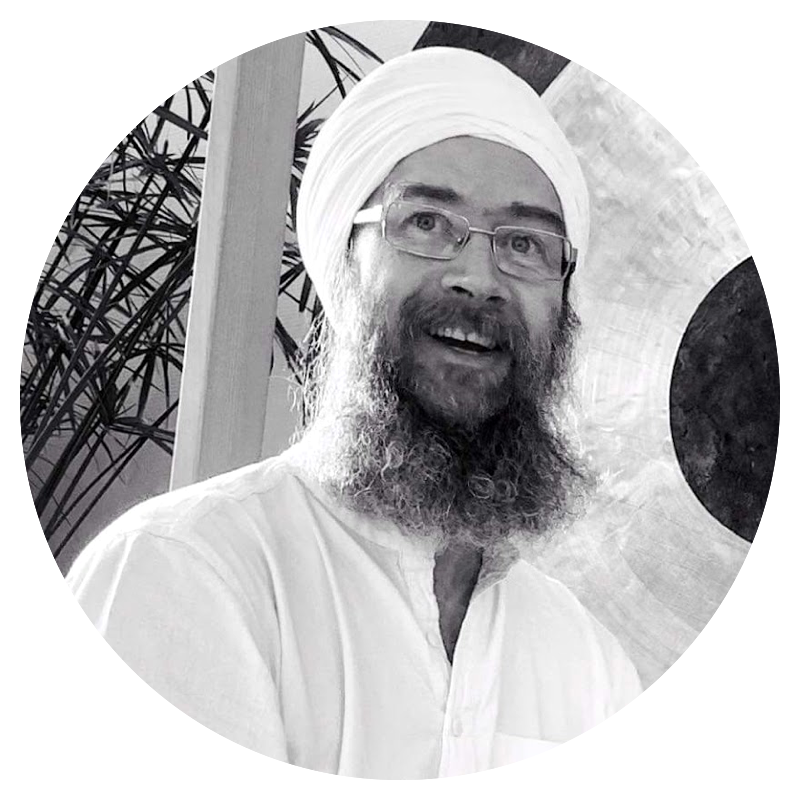 Hari Krishan Singh
Hari Krishan Singh, Dutch but resident in Germany, is co-founder of Cherdi Kala International Kundalini Yoga and Karam Kriya School along with his wife Bachitar Kaur.
He travels and teaches internationally as a Lead Level 1 & 2 and 21 Stages of Meditation Kundalini Yoga Teacher Trainer and is a Karam Kriya Consultant, Karam Kriya Yoga Coach and Trainer. He is responsible for establishing many training programs around the world, often in cooperation with the Karam Kriya School and Shiv Charan Singh.
With profound understanding and insight into the Teachings and an abundant sense of humor, Hari Krishan's infectious presence naturally puts people at ease. He brings the Teachings across in a way that is both light and deep and facilitates deep processes of change and personal growth.
He lives with his family in South-Germany in Yogahouse Prasaad, their retreat center near Lake Constance.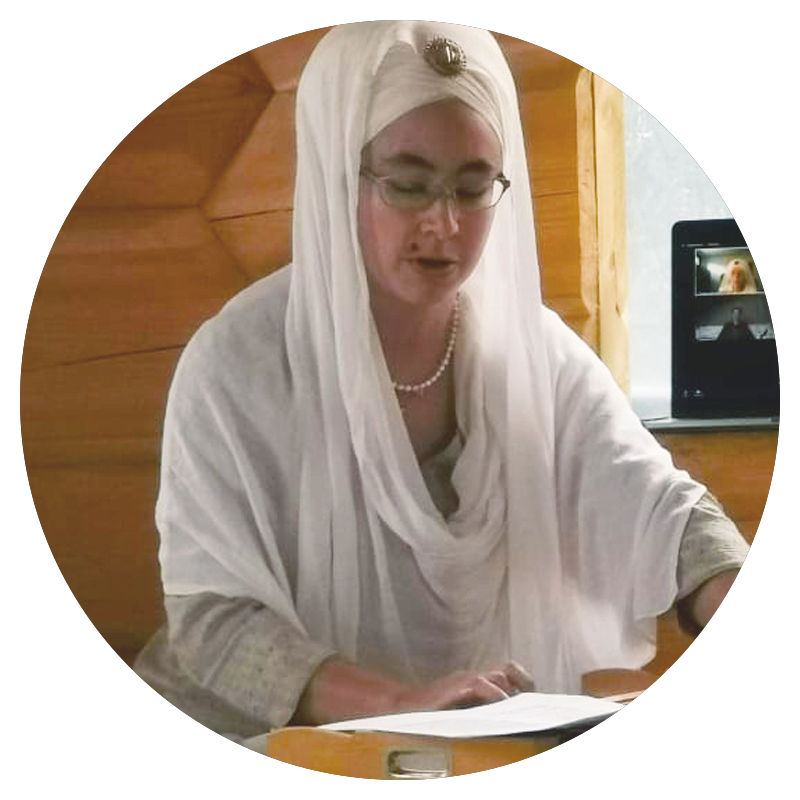 Sukhdev Kaur
Director, MPA Continuing Education
Sukhdev Kaur Khalsa, originally from Mexico, is a pioneer in the Baltics since the early 2000s, where she has been working extensively on sharing the Teachings of Kundalini Yoga and Sikh Dharma, supporting the community, running different yoga centers in Tallinn and building and running the Guru Ram Das Ashram in Estonia. She dedicates most of her time to sharing the Teachings of Kundalini Yoga level 1, 2 and 3 internationally. She is the coordinator of the European Yoga Festival Gurdwara and also is a board member of the Sikh Dharma Education International board. Sukhdev Kaur holds transformational spaces for students in a warm and loving way in order for everyone to find their balance and place of spiritual growth.
---
---
Registration
Early Bird (Before January 15, 2024): $1200
Late Registration (After January 15, 2024): $1500
*Cost includes all transportation, accommodation and food.
*Registration closes January 31, 2023
*Discount of $108 for those who join both this course and the Level 2 teacher training. Group discounts and financial aid are available; more information can be found on the CE

What You Will Get:
All-inclusive organization: We will take care of you from the moment you arrive at the airport until we drop you off at the airport at the end of the course. This includes transportation, wifi, laundry, tea and other amenities.
Delicious Indian Vegetarian Food: Breakfast, lunch and dinner provided daily.
Worry-free experience: All accommodation, food, programming, transportation is arranged so you can enjoy your experience – just pack your bags and enjoy the flow!
Lush and relaxing environments: Our green campus and facilities provide a tranquil environment where you can relax from the intensity of India, including AC or heating in the rooms and spacious accommodations.
Home of Kundalini Yoga in India: MPA and Dashmesh Sadan are the headquarters of our 3HO community in India. Meditate and connect with other yogis and yoginis from around the world.
Transformative Experiences: Curated curriculums designed for a deep and meaningful experience for your Body, Mind and Soul.
---
---