Here is another interview conducted by student Hana Goodkind.
Paramjot is from Shenzhen, China. She is the squad leader for Gold house girls and has been at MPA since 2013. In May, she will graduate with her twelfth grade class.
What creative projects are you currently spending your free time on?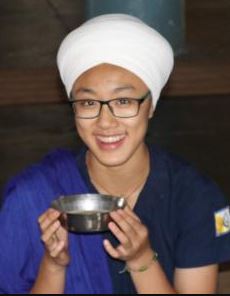 I spend a big portion of my free time with my artwork. Doing mostly sketches and watercolor but often I go out on a whim with some inspiration I had, and I try something new, like oil pasteling the wall in our room or designing an art bag for myself. A few years ago I formed a pretty passionate interest in hip hop dance and so lately, I can get pretty engaged in learning and teaching choreography. In addition, I play the guitar and the ukulele and I've started to compose my own poems and stories in abundance as well.
How has MPA supported your creative outlets?
Coming to MPA exposed me to a whole lot of enriching, uplifting, sensory and vibrant cultural experiences. Being a part of such a diverse student body, continues, day by day to open my mind in new ways and challenges me to accept new points of view, new ideas and concepts. There are so many little moments and conversations which spark creative ideas for me or inspire me to try and reflect that experience in my artwork.  Something I would really aspire to do is reflect values in my creative expressions – to express virtuousness, presence, purity, grace. I am so joyed to have the space at MPA to connect with peers and teachers who are aligned with these values, open to discussing them and portraying them. Generally, I feel well supported at MPA in my creative endeavours. I was given the time and space to organize and teach dance classes to the students. I am often encouraged to play my instruments in Gurdwara or during our evening meditations. And I am taking Cambridge art in our CPA department.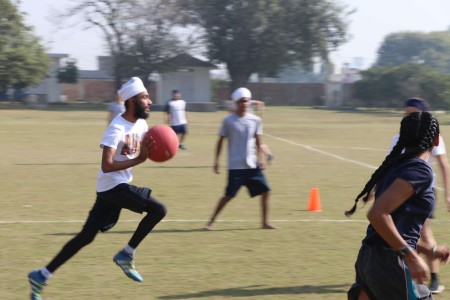 What are your plans and goals for your post graduation?
After high school, I am going back home to take a gap year. During that year, I will be studying at an art school in my city called XIAOYAN. I would at some point also appreciate the opportunity to work in public service, perhaps to volunteer. And of course, teach Kundalini yoga wherever I go. After my gap year, I'll move to a University, ideally either in the UK or the USA. My eventual pervading goal has been to make a career as an illustrator.
As the school year is coming to an end, Paramjot expresses feeling grateful, reflective and anxious for her graduation. She is taking full advantage of these last few months at MPA.