Halloween is a fun time of year. The students get to show off their creative side, making costumes and then presenting them to the rest of the school. It's fun trying to figure out the costumes and to watch all of the performances. Many people bring out a new side of themselves we haven't seen before.
In order to score points for your squad, you need to get on the stage and act out your character. This is half the fun! Everyone who participated scored points for their squad with the awards going to Manjot Singh, Satinderpal Singh, Anmol, Julien W, Julien S, Mandeep Singh, Hanspreet Singh, Amber, and Sat Kriya Kaur. The houses scored the following points: Gold House 84, White House 80, Silver House 77, and Blue House 57.
This competition was held on Saturday night. On Wednesday, October 31st the intermediates girls carved pumpkins and decorated and then all the intermediates went trick-or-treating to all of the staff homes.
Carving Pumpkins and Decorating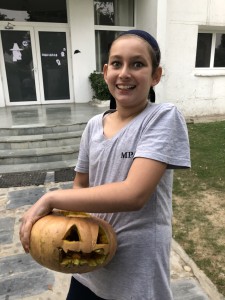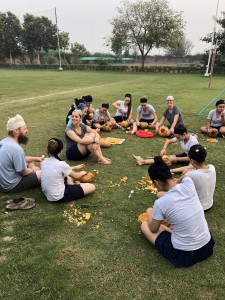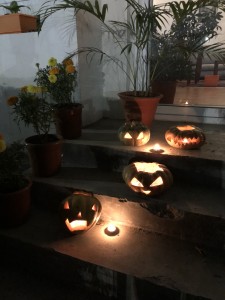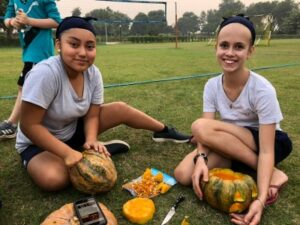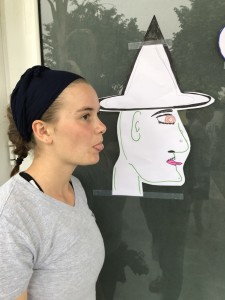 Intermediates Trick or Treating
Halloween competition presentation
Halloween Competition