Relax and rejuvenate in the company of women in the beautiful Anandpur Sahib, city of bliss, as you immerse yourself in empowering workshops, Kundalini yoga sessions and meditations, all tailored to support your physical, emotional, and spiritual well-being.
Course Overview
February 15 – 25, 2024
---

The MPA Experience
In-depth learning of yogic wisdom: Expand your experience, knowledge and skills by engaging in our exclusive courses with the MPA signature.
Rejuvenate in the land of the Gurus: Immerse yourself in a spiritually uplifting environment, surrounded by the rich cultural heritage and wisdom of the lands.
Experience the power of group practice: Unlock deeper dimensions of meditation, energy, and healing by experiencing the power of group consciousness.
Make new connections with sangat from around the world: Connect with like-minded individuals from diverse backgrounds, fostering global connections and expanding your network.
---
About the course:
Connect with like-minded women, share stories, and foster a sense of community in a safe and supportive environment. This year's focus will be on healing and include Sat Nam Rasayan™ classes and Family Constellations with Hargopal Kaur. 
The Women's camp takes place in Dashmesh Sadan, a lush property in Anandpur Sahib which is perfect for relaxation and rejuvenation. The Women's camp includes daily morning Sadhana and the practice of Kundalini yoga and meditation, with outings to places nearby Anandpur Sahib.
Location
MPA takes care of arranging transportation for all aspects of the course, including convenient pick-up and drop-off from the Amritsar airport (ATQ) on designated days (pick-up on November 16, and drop-off on November 26).
Before leaving Amritsar, we will take participants to Sri Harmandir Sahib (Golden Temple), and enjoy time spent art the beautiful MPA campus. 

The main part of the course will be held at Dashmesh Sadan at Anandpur Sahib. It is an oasis, spread across 2.5 acres of lush green, private, gated land.
|   | Date | Activities |
| --- | --- | --- |
| Day 1 | Feb 15 | Arrival |
| Day 2 | Feb 16 | Visit Golden Temple. Shopping day in Amritsar |
| Day 3 | Feb 17 | Drive to Anandpur Sahib |
| Day 4-9 | Feb 18-23 | Women's Camp in Anandpur Sahib. Daily outings, visit to Keshgarh Sahib and other nearby Gurdwaras in the foothills of the Himalayas |
| Day 9 | Feb 23 | Drive to Amritsar |
| Day 10-11 | Feb 24-25 | Golden Temple visit, Shopping in Amritsar, Departures |
---
---
Course Led By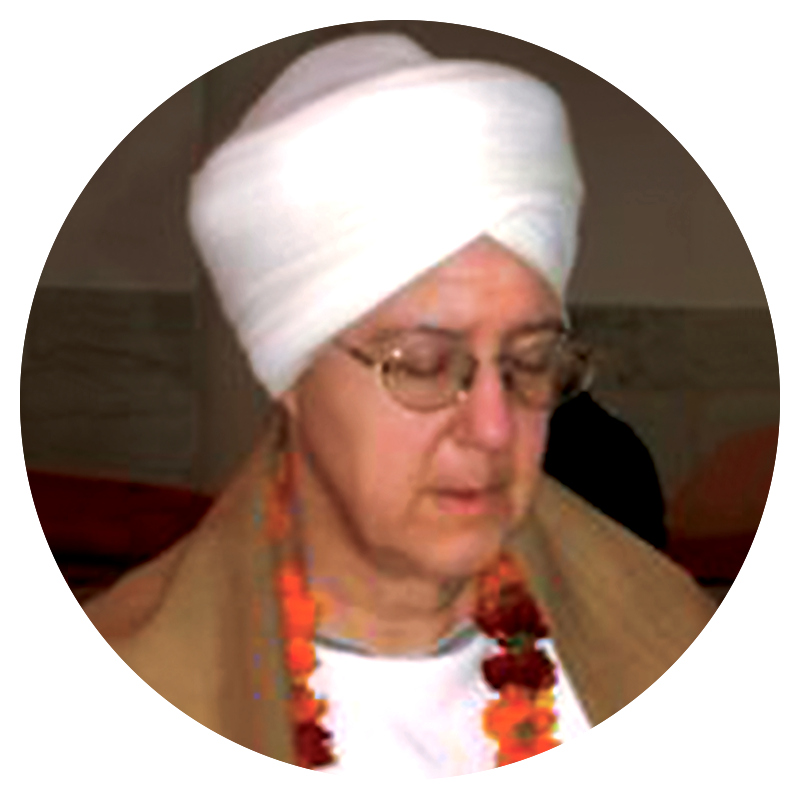 Hargopal Kaur Khalsa
Hargopal Kaur studied Physics to make sense of what is. That questioning mind led her to Kundalini Yoga and the wisdom of Yogi Bhajan's teachings. There was a deeper recognition and an actual experience that "what is" is all interconnected – traveling from theory to knowing. The next step was Sat Nam Rasayan, taught by Guru Dev Singh. This ancient healing modality is based on emptiness, called shunya. Diving into emptiness, while actually taking quite a lot of meditative commitment, has made it possible to engage and catch glimpses of both the known and unknown. Or at the least, to take steps in that direction. The universe then pointed Hargopal in the direction of family constellations, a systemic approach to healing trauma and injustice that was developed by Bert Hellinger. With opportunities to teach and provide private healing sessions, Hargopal continues her journey, opening to what was, what is, and what will be.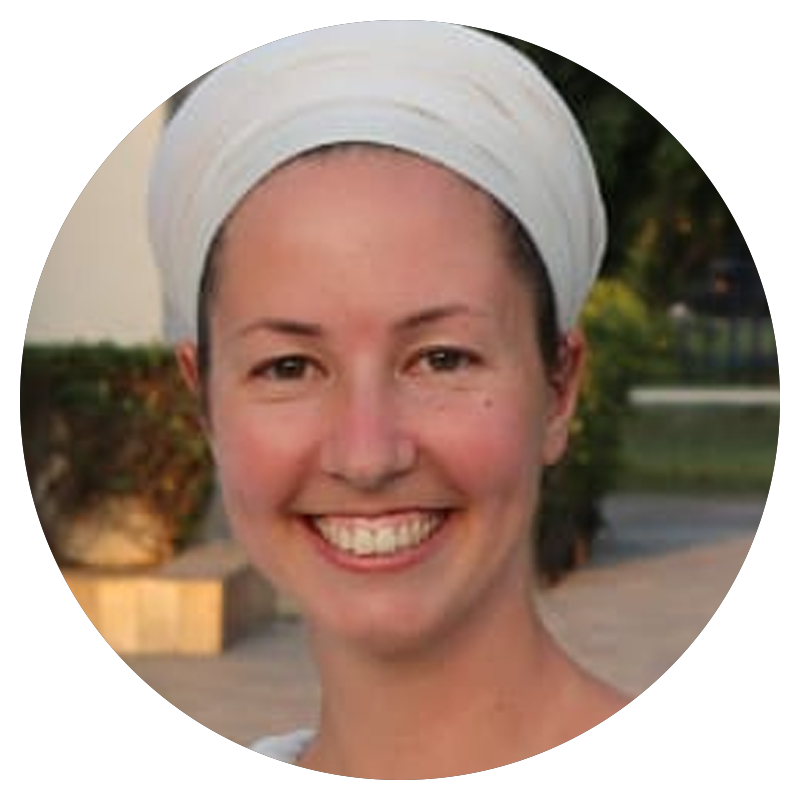 Japjeet Kaur Khalsa
Head of School
Japjeet Kaur is the Head of School and has had a committed career at the school. She joined MPA in 2016 as the Marketing and Fundraising Assistant and then became the Director of Residential Life and in January 2021 became the Head of School.
Focusing on leadership and management, Japjeet oversees all aspects of MPA. She is spearheading the innovation of the boarding school program, introducing day school program and the continuing education department. The learnings from Japjeet's Master's Degree in Private School Leadership from Columbia University Teachers College drives her creative thinking to enhance programming and how MPA curriculum is delivered.
Japjeet connects to the 3HO community members by liaising with sister organizations, board members, parents, guest teachers, staff and students. She loves to serve the students and see their growth.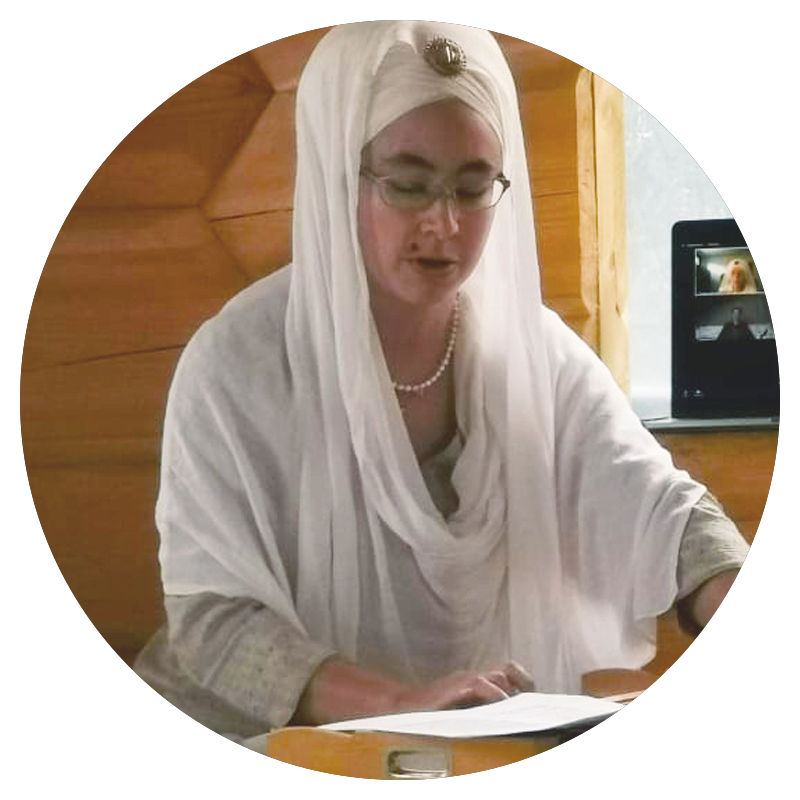 Sukhdev Kaur
Director, MPA Continuing Education
Sukhdev Kaur Khalsa, originally from Mexico, is a pioneer in the Baltics since the early 2000s, where she has been working extensively on sharing the Teachings of Kundalini Yoga and Sikh Dharma, supporting the community, running different yoga centers in Tallinn and building and running the Guru Ram Das Ashram in Estonia. She dedicates most of her time to sharing the Teachings of Kundalini Yoga level 1, 2 and 3 internationally. She is the coordinator of the European Yoga Festival Gurdwara and also is a board member of the Sikh Dharma Education International board. Sukhdev Kaur holds transformational spaces for students in a warm and loving way in order for everyone to find their balance and place of spiritual growth.
---
---
Registration
Early Bird (Before January 15, 2024): $1200
Late Registration (After January 15, 2024): $1500
*Cost includes all transportation, accommodation and food.
*Discount of $108 for those who join both this course and the Level 2 teacher training. Group discounts and financial aid are available; more information can be found on the CE
---
What You Will Get:
All-inclusive organization: We will take care of you from the moment you arrive at the airport until we drop you off at the airport at the end of the course. This includes transportation, wifi, laundry, tea and other amenities.
Delicious Indian Vegetarian Food: Breakfast, lunch and dinner provided daily.
Worry-free experience: All accommodation, food, programming, transportation is arranged so you can enjoy your experience – just pack your bags and enjoy the flow!
Lush and relaxing environments: Our green campus and facilities provide a tranquil environment where you can relax from the intensity of India, including AC or heating in the rooms and spacious accommodations.
Home of Kundalini Yoga in India: MPA and Dashmesh Sadan are the headquarters of our 3HO community in India. Meditate and connect with other yogis and yoginis from around the world.
Transformative Experiences: Curated curriculums designed for a deep and meaningful experience for your Body, Mind and Soul.
---
Arrival and Departure Info
Arrival to MPA is February 15th and Departure is February 25th
The course will start at Miri Piri Academy but will be held at Anandpur Sahib. We will travel there altogther.
MPA can pick you up from the Amritsar Airport. We suggest you book your plane tickets all the way to Amritsar airport either together with your international flights or separately with a local airline. 
Please make sure your passport is valid for at least 6-8 months after your trip to India. You must apply for an e-visa online prior to your trip. We will send you information about visa once you complete your registration.
---
---