When MPA Alumni gather together they inspire each other. Renew old friendships and make new ones at the turn of the New Year! This year's alumni gathering includes a trip to Dharamshala and Kartarpur, in the India-Pakistan corridor
Course Overview
December 18, 2023 – January 6, 2024
---

The MPA Experience
In-depth learning of yogic wisdom: Expand your experience, knowledge and skills by engaging in our exclusive courses with the MPA signature.
Rejuvenate in the land of the Gurus: Immerse yourself in a spiritually uplifting environment, surrounded by the rich cultural heritage and wisdom of the lands.
Experience the power of group practice: Unlock deeper dimensions of meditation, energy, and healing by experiencing the power of group consciousness.
Make new connections with sangat from around the world: Connect with like-minded individuals from diverse backgrounds, fostering global connections and expanding your network.
---
About the course:
Get inspired in the company of peers from MPA, to renew old friendships and bond with new MPA friends through doing the inspiring things you most loved in your time in MPA. This and enjoying a beautiful New Year together with special activities for our Alumni.  We will be practicing your familitar activities at MPA, including celebrating the New Year together,  visiting the Golden Temple and your favourite sites around Amritsar.
Location
MPA takes care of arranging transportation for all aspects of the course, including convenient pick-up and drop-off from the Amritsar airport (ATQ) on designated days.
This time we are travelling to Dharamshala together as a group, and are also planning to visit the Kartarpur corridor India-Pakistan to Gurdwara Darbar Sahib in Kartarpur where Guru Nanak lived for 18 years.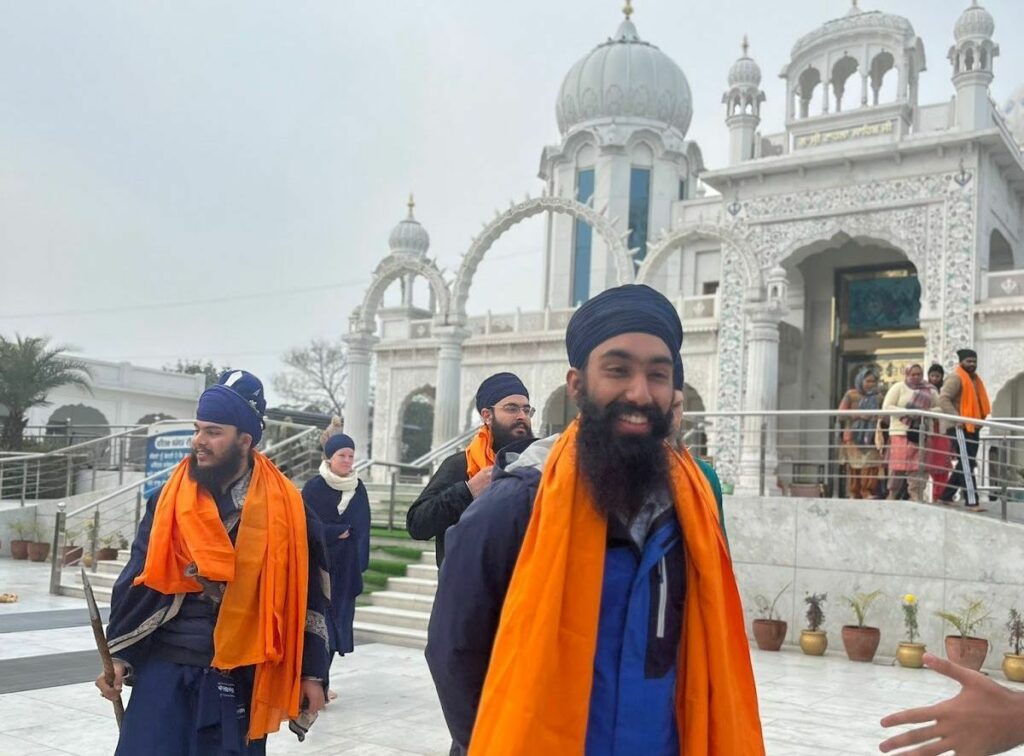 |   | Date | Activities |
| --- | --- | --- |
| Day 1 | Dec 28 | Arrival |
| Day 2 | Dec 29 | Amritsar |
| Day 3 | Dec 30 | Kartarpur: Indo-Pakistan Corridor |
| Day 4 | Dec 31 | New Year's Dip |
| Day 5-9 | Jan 1- 4 | Dharamshala |
| Day 10-12 | Jan 5-7 | Amritsar |
| Day 13 | Jan 8 | Departure |
---
---
---
Registration
Registration: $250
*Cost includes all transportation during the camp, accommodation and food on campus*Please note: Registrants after December 1st may not go to Kartarpur due to visa application process
---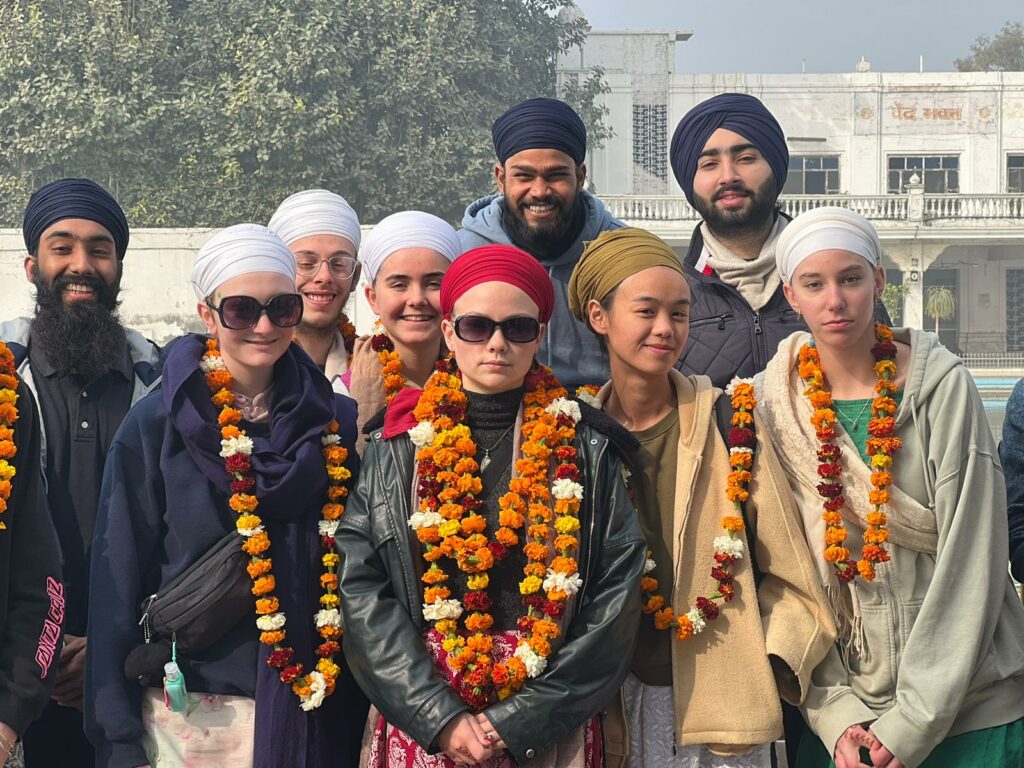 What You Will Get:
All-inclusive organization: We will take care of you from the moment you arrive at the airport until we drop you off at the airport at the end of the course. This includes transportation, wifi, laundry, tea and other amenities.
Delicious Indian Vegetarian Food: Breakfast, lunch and dinner provided daily.
Worry-free experience: All accommodation, food, programming, transportation is arranged so you can enjoy your experience – just pack your bags and enjoy the flow!
Lush and relaxing environments: Our green campus and facilities provide a tranquil environment where you can relax from the intensity of India, including AC or heating in the rooms and spacious accommodations.
Home of Kundalini Yoga in India: MPA and Dashmesh Sadan are the headquarters of our 3HO community in India. Meditate and connect with other yogis and yoginis from around the world.
Transformative Experiences: Curated curriculums designed for a deep and meaningful experience for your Body, Mind and Soul.
---