Miri Piri Academy invites you to our online Kundalini Yoga classes every Thursday, where you can explore the profound teachings of Kundalini Yoga from the comfort of your own home.
What is Kundalini Yoga?
Often referred to as the Yoga of Awareness, Kundalini Yoga is a science that empowers you to strengthen your radiance, leading to an expanded life and greater capacity for personal growth. The true power of Kundalini Yoga lies in the direct experience, and we are excited to guide you on this transformative path.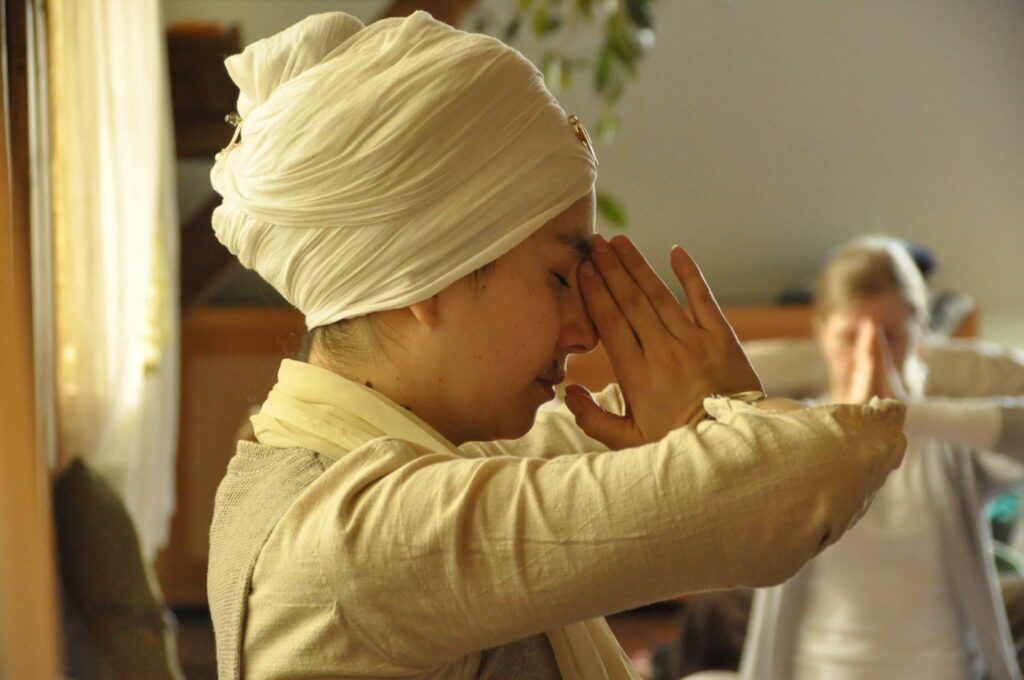 Online Kundalini Yoga class details:
Donations:
Classes are supported via donations.
International attendees can donate here. 
Indian attendees can donate here.
What to expect in our Kundalini Yoga online classes:
Kriya Sequences


We will practice a series of physical exercises, known as a Kriya, designed to awaken your energy and vitality



Relaxation


After the physical practice, you'll have the opportunity to relax and rejuvenate



Meditation


We will conclude each class with a meditation session, allowing you to dive deeper into your inner self and connect with your true essence.
Our classes are open to everyone, whether you're a beginner or a more advanced student of Kundalini Yoga. MPA teachers will guide you through the practices, with classes conducted in English