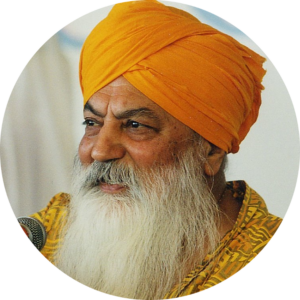 Yogi Bhajan, Siri Singh Sahib
Miri Piri Academy was founded by the Siri Singh Sahib, Harbhajan Singh Puri, informally known as Yogi Bhajan, in 1996 with the help of his son Kulbir Singh. After years of prayer and with the support of both the local community and the Western Sangat, a school dedicated to training the next generation of leaders was born in Amritsar. 
Yogi Bhajan began the mission of creating teachers when in 1968 he began teaching Kundalini Yoga in the West. Over time, his students gained an interest in the teachings of Sikh Dharma and through his example began to adopt the Sikh way of life. In 1971, in acknowledgement of his extraordinary impact of spreading the universal message of Sikh Dharma, the president of the SGPC (the governing body of Sikh Temples in India), Sant Chanan Singh called him the Siri Singh Sahib, Chief Religious and Administrative Authority for the Western Hemisphere. 
During his life, Yogi Bhajan established many businesses and non-profit organizations including 3HO, the Kundalini Yoga Research Institute, Sikh Dharma International, and his most beloved, Miri Piri Academy.