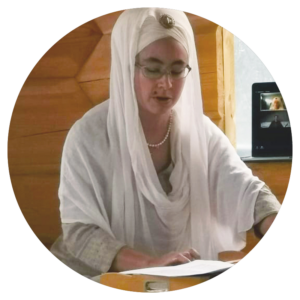 Sukhdev Kaur
Sukhdev Kaur is the Director of Continuing Education with 15 years of experience helping to train teachers in Kundalini Yoga and Women's Teachings. In the early 2000's Sukhdev founded the Guru Ram Das Ashram and the School of Kundalini Yoga and Humanology in Estonia, hosting several groups a year at the ashram. Specializing in teacher training, Kundalini yoga and Sikh Dharma, Sukhdev uses her experience to provide the highest quality planning, environment, hosting and learning experience to all participants of the continuing education courses at MPA.
Sukhdev is an architect and urban planner having worked at the Estonian Academy of Arts for several years. While at MPA, she continues to share her architecture and ecological building passion with the children and staff.
Sukhdev loves spending her spare time organic gardening and practicing gatka.