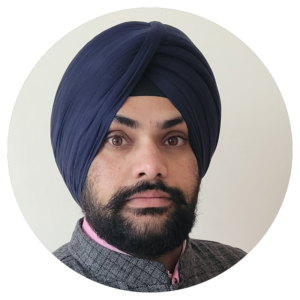 Ramandeep Singh
Ramandeep Singh, is the Front Office Manager and Admissions Officer, who brings a wealth of knowledge to the operational excellence at MPA. Ramandeep plays a pivotal role in guiding prospective students and parents through the admissions journey, from initial inquiries to the seamless onboarding of both local and international students. His responsibilities also encompass collaborating efforts with third-party entities and vendors for MPA software and IT needs.
With a degree in Mechanical Engineering and a Master's in Product Design, Ramandeep harnesses his analytical prowess to create an organized and efficient admissions process.
Ramandeep thrives on the opportunity to connect with individuals from diverse cultures, belief systems, backgrounds, and professional domains. This continuous interaction serves as an ongoing source of learning, ensuring that his work remains dynamic and far from monotonous.