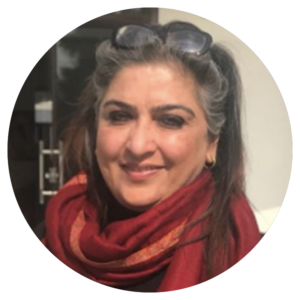 Kirandeep Kaur
Kirandeep Kaur is the Academic Principal with 18 years of experience in the field of teaching and education. Kirandeep uses this experience to guide the conduct and responsibilities of the academic community, including students, teachers, and administrators.
By focusing on the quality of teaching that children receive, Kirandeep has been able to put her bachelor's degree in Business and Education to good use. Over the years, Kirandeep continues to develop her skills by attending 'Making Thinking Visible' and 'Creating Cultures of Thinking' courses offered by Harvard School of Education, USA. She is also a coach for Teachers Supervision and International Curriculum Development at Principal's Training Center (PTC, USA).
Daily interaction with students, taking in their positive energy and watching them transform through the MPA program is what gets Kirandeep up in the morning.