Discover mystical India in this spiritual pilgrimage, unlocking the healing properties of Sacred Waters as we chant the Naad in vibration with thousands of years of prayer.
Course Overview
November 9 – 19, 2023
---

The MPA Experience
In-depth learning of yogic wisdom: Expand your experience, knowledge and skills by engaging in our exclusive courses with the MPA signature.
Rejuvenate in the land of the Gurus: Immerse yourself in a spiritually uplifting environment, surrounded by the rich cultural heritage and wisdom of the lands.
Experience the power of group practice: Unlock deeper dimensions of meditation, energy, and healing by experiencing the power of group consciousness.
Make new connections with sangat from around the world: Connect with like-minded individuals from diverse backgrounds, fostering global connections and expanding your network.
---
About the course:
Travel with international teachers Mata Mandir Singh and Sukhdev Kaur into the sacred healing waters of Punjab, including Amritsar, Goindwal, Tarn Taran, Sultanpur Lodhi, Anandpur Sahib, Rawalsar, and Mani Karan.
A Yatra is a pilgrimage deep into your soul, a journey for learning and spiritual growth. This yatra will also explore Naad yoga through the Narayan Shabd and other mantras, along with the practice of Kundalini Yoga and Meditation.
Location
The Sacred Waters Yatra is a pilgrimage to different areas with healing waters. Starting at MPA in Amritsar, this yatra travels throughout the Punjab, following the steps and the teachings of the Gurus.
Throughout the journey, participants will stay in many locations including MPA campus, Dashmesh Sadan, hotels and staying in nivas as pilgrims.
| | Date | Activities |
| --- | --- | --- |
| Day 1 | Nov 9 | Arrival |
| Day 2 | Nov 10 | Golden Temple of Amritsar |
| Day 3 | Nov 11 | Tarn Taran & Goindwal |
| Day 4 | Nov 12 | Sultanpur Lodhi |
| Day 5 | Nov 13 | Rewalsar |
| Day 6 | Nov 14 | Manikaran |
| Day 7 | Nov 15 | Anandpur Sahib |
| Day 8 | Nov 16 | Guru Ka Lahore |
| Day 9 | Nov 17 | Baba Bakala |
| Day 10 | Nov 18 | Golden Temple |
| Day 11 | Nov 19 | Departure |
---

Course Led By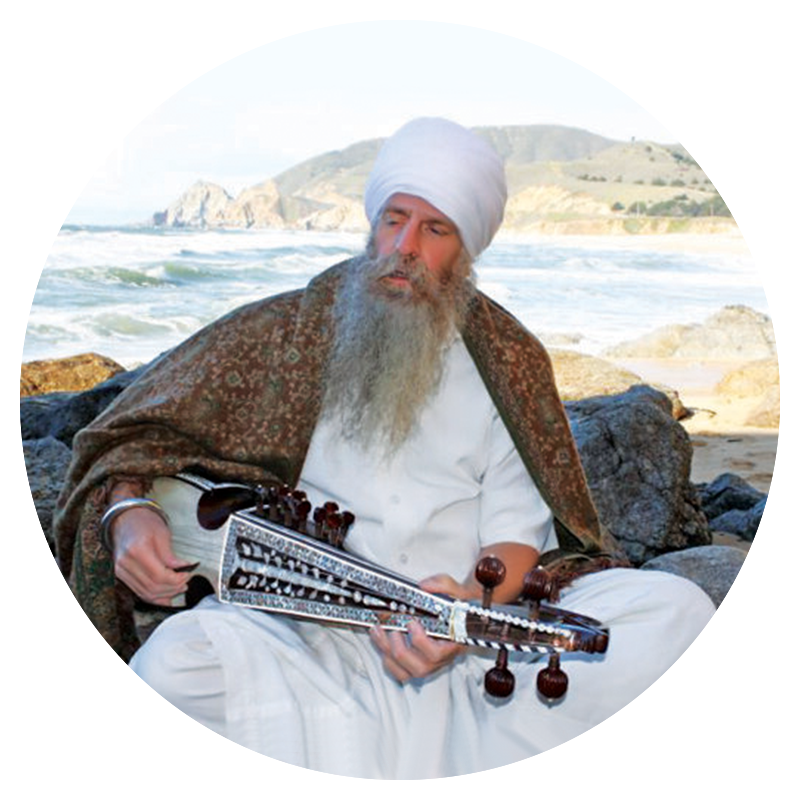 Mata Mandir Singh
Mata Mandir Singh Khalsa is an internationally renowned teacher of Naad Yoga (Sound Current), Kundalini Yoga and Gatka (Shakti Yoga). He learnt Kundalini yoga under the guidance of Yogi Bhajan for many years and served in many of his projects. He is a gifted musician, pioneer of mantra music, who has recorded over 28 CD-s and cassettes from the 1970s to this day. He is the author of the book Naad Yoga: The Yoga of Sound Workbook. Mata Mandir teaches and plays his music all over the world, mostly in the USA, Canada, Mexico, Europe and China. For many years, he lived in Amsterdam where he worked as the owner of the Golden Temple Restaurant while pursuing his multifold musical activities. Today, he lives in Germany and serves as Musical Director at Guru Ram Das Aquarian  Academy teaching and sharing the beauty of Naad Yoga.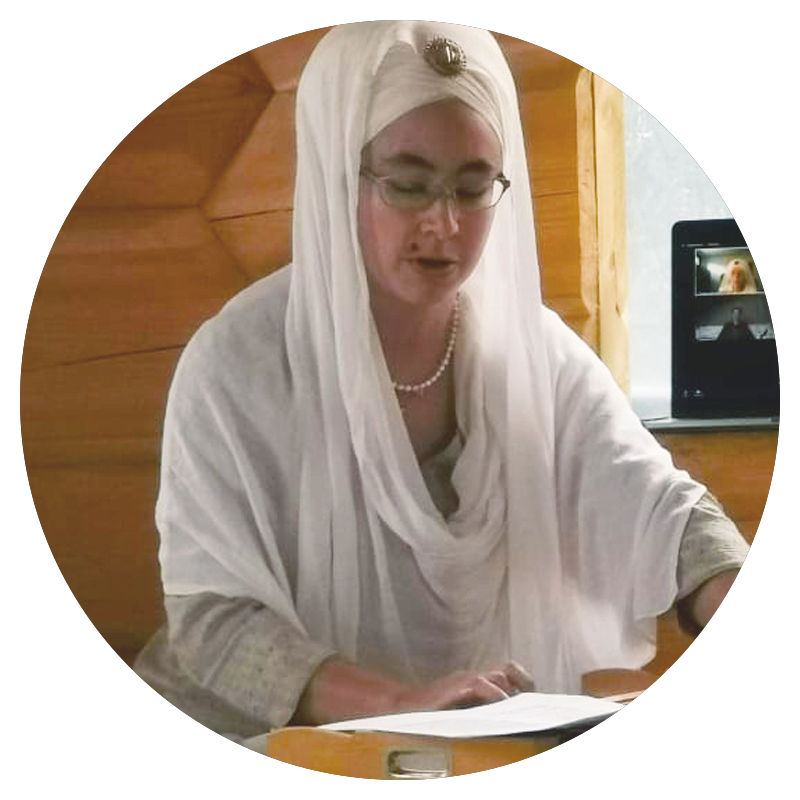 Sukhdev Kaur
Director, MPA Continuing Education
Sukhdev Kaur Khalsa, originally from Mexico, is a pioneer in the Baltics since the early 2000s, where she has been working extensively on sharing the Teachings of Kundalini Yoga and Sikh Dharma, supporting the community, running different yoga centers in Tallinn and building and running the Guru Ram Das Ashram in Estonia. She dedicates most of her time to sharing the Teachings of Kundalini Yoga level 1, 2 and 3 internationally. She is the coordinator of the European Yoga Festival Gurdwara and also is a board member of the Sikh Dharma Education International board. Sukhdev Kaur holds transformational spaces for students in a warm and loving way in order for everyone to find their balance and place of spiritual growth.
---
---
Registration
Cost: $1600
*Cost includes all transportation during the yatra, accommodation and food.
*Discount of $108 for those who join both this course and the Ayurveda Course (Nov 16 – 26, 2023). Group discounts and financial aid are available; more information can be found on the CE
*Registration closes November 3, 2023
---
What You Will Get:
All-inclusive organization: We will take care of you from the moment you arrive at the airport until we drop you off at the airport at the end of the course. This includes transportation, wifi, laundry, tea and other amenities.
Delicious Indian Vegetarian Food: Breakfast, lunch and dinner provided daily.
Worry-free experience: All accommodation, food, programming, transportation is arranged so you can enjoy your experience – just pack your bags and enjoy the flow!
Lush and relaxing environments: Our green campus and facilities provide a tranquil environment where you can relax from the intensity of India, including AC or heating in the rooms and spacious accommodations.
Home of Kundalini Yoga in India: MPA and Dashmesh Sadan are the headquarters of our 3HO community in India. Meditate and connect with other yogis and yoginis from around the world.
Transformative Experiences: Curated curriculums designed for a deep and meaningful experience for your Body, Mind and Soul.
For Sacred Waters course: Private world-class music for Sadhana and evening meditations with Mata Mandir Singh
---
---
Learn more about this course
---
---